The 'unofficial' PulseTV video from IMARC Melbourne 2018 shows what really happened when almost 1,000 mining industry representatives received a free pair of flashing blue LED sunglasses given away by Pulse Mining Systems to promote 'The Digital Mine Today'.
With Hallowe'en happening during the conference, and the excitement of more than 7,000 delegates attending the Melbourne Conference Centre, many exhibitors and delegates got into the spirit by wearing their Pulse sunnies and doing a celebrity-style turn for the 'PulseTV' camera crew.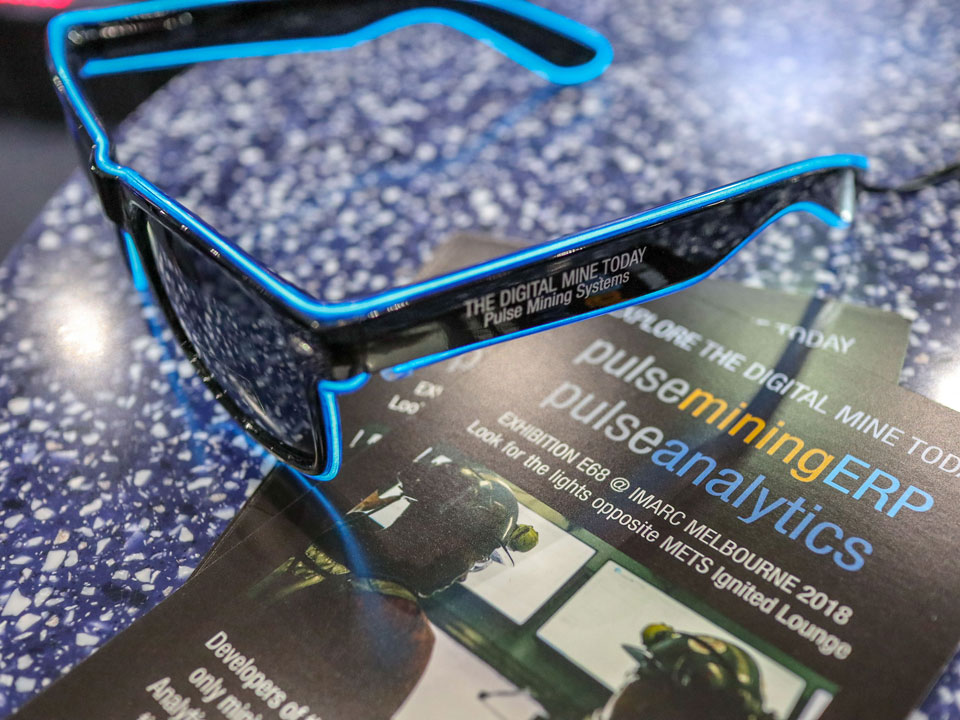 Pulse Mining Systems rightfully claimed 'The Digital Mine Today' through the world-beating transition and transformation of the $2.9b Kestrel coal mine within 4 months. However, the 'Digital Mine' concept is one that almost all IMARC exhibitors are striving to deliver, in whole or part, to the mining industry as it moves forward to gain value from the potential of big data and artificial intelligence.
For anyone viewing the 'unofficial' video and thinking it was all fun and games at IMARC Melbourne 2018, this impression would be inaccurate. For Team Pulse and hundreds of exhibitors, organisers, coordinators, and speakers, it was hectic working almost around-the-clock for 3-4 days in the serious atmosphere of high-stakes networking and stop-watch engagements. The light-hearted distribution of flashing LED sunnies provided some comic relief and a conference memento to be welcomed at home or back in the office.