Pulse takes centre stage at IMARC 2019 Melbourne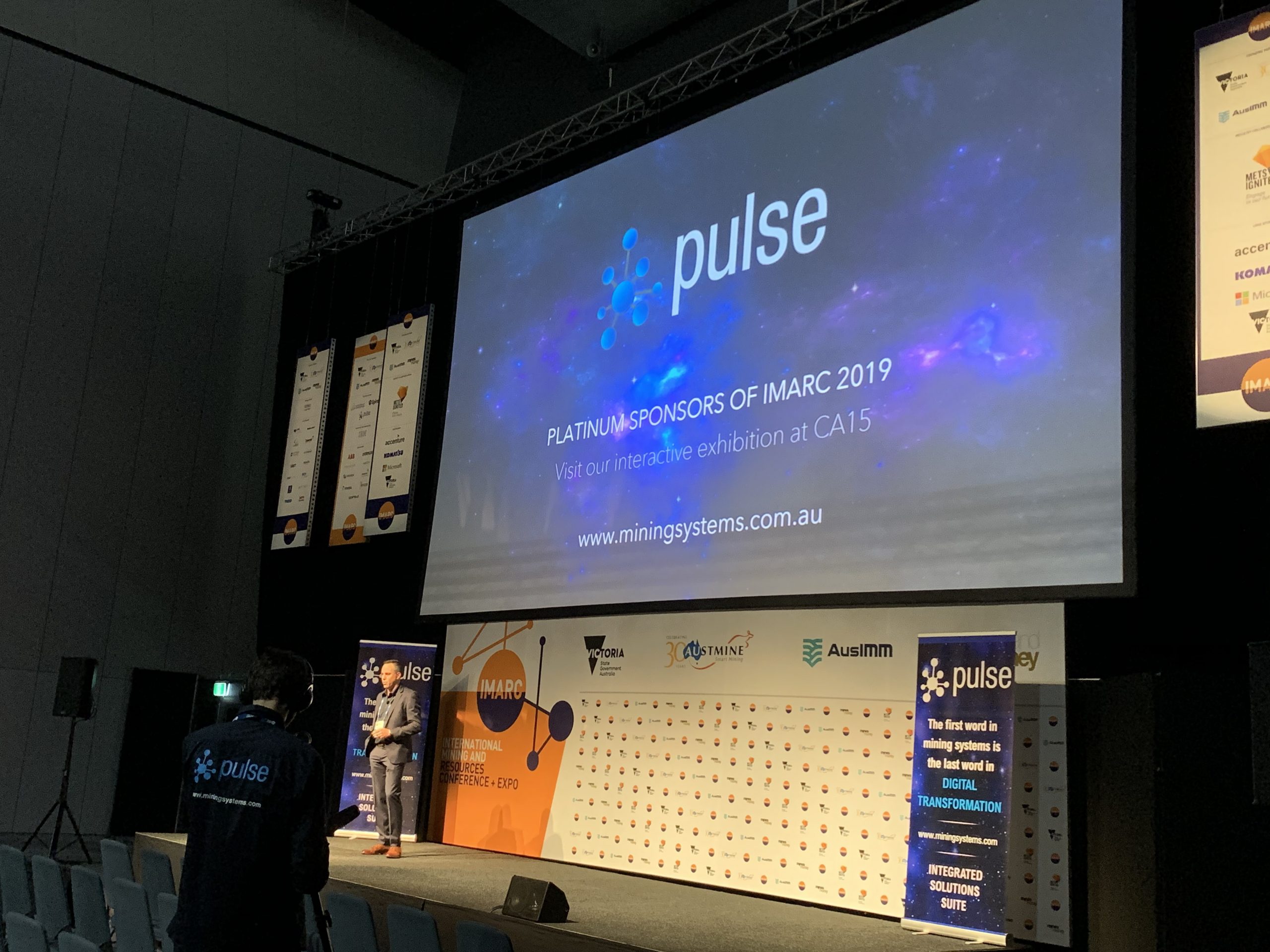 For the second year in a row, Pulse 'stole the show' at the International Mining and Resources Conference in Melbourne with a dynamic exhibition stand, industry-wide engagement, and Ash Bosworth's thought-leadership on digital transformation and mining business optimization.
The 2m-high rotating, illuminated Pulse icon suspended overhead from the Melbourne Conference & Exhibition Centre gave all visitors to IMARC a point of destination and navigation for getting around the vast IMARC exhibition area.
Visitors to the Pulse stand included Australian and overseas mining companies, mining business consultants and suppliers to the mining industry; representatives of industry bodies wanting to bring key industry players closer together; and overseas governments looking to build trade relationships and facilitate the growth of Pulse in foreign markets.
WHITEPAPER: 'Holistic Business Optimization v. The Silo Mentality' by Ash Bosworth @ IMARC 2019
Released following IMARC 2019 is the whitepaper summarized from the talk by Ash Bosworth at IMARC 2019. Titled 'Holistic Business Optimization v. The Silo Mentality', Ash shows how more agile companies are getting ahead of the rest, offering several compelling case study examples from the mining industry, and identifies four reasons why old-school companies are getting left behind in the shift towards digital transformation.
The Pulse stand with its backlit panels, AV screens, and 2m-high suspended icon took the HTH crew of technicians many hours to construct.
Ash Bosworth spoke about holistic business optimization and joined panels to discuss organizational transformation.
The Pulse team and industry outreach brought delegates from all over the world to learn more about transformational integrated solutions.