Pulse sets new world benchmark for ERP implementation efficiency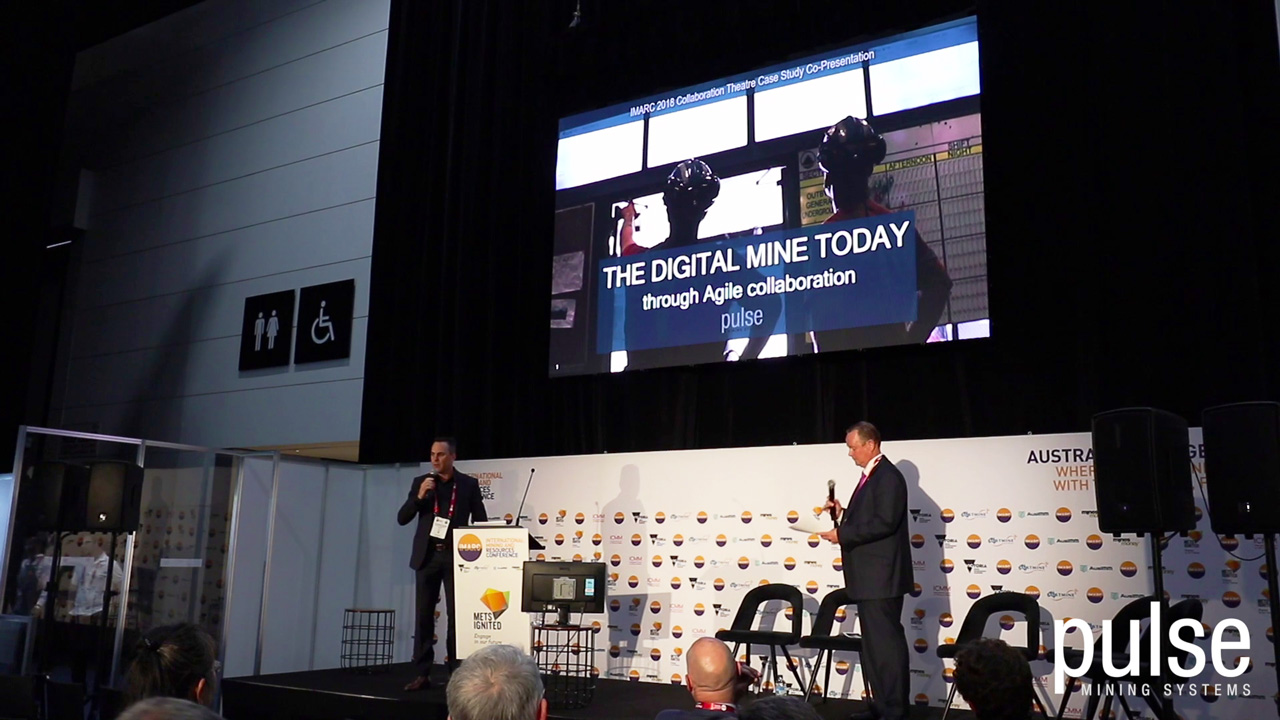 Dominating many discussions at IMARC Melbourne 2018 was the new world benchmark for business system implementation efficiency as revealed to the international mining industry by Pulse during a co-presentation. The new owners of the AU$2.9 billion Kestrel coal mine needed a rapid business transition. Astonishingly, full Pulse Mining ERP + Pulse Analytics 'Digital Mine' system implementation, including the migration of 20 years of business history from Rio Tinto ex-SAP, was achieved in less than 4 months.
To appreciate the breakthrough in system implementation efficiency demonstrated by Pulse at Kestrel, a system changeover of this scale and complexity would typically take years, not months, with corresponding extended cost and inconvenience involved.
Many companies, large and small, have been discouraged from contemplating the switch to a superior mine management system by the time, effort, and investment believed necessary to facilitate the switch. In a game-changer for mining business technology, the case study of Kestrel shows how even a large and complex mining business can completely change all of its business systems under rolling operations and transform towards the Digital Mine 'overnight'.
Agile collaboration achieves 'mission impossible' for Kestrel
Neil Grimes, Project Director Business Transition for the new owners of Kestrel, managed a rigorous selection process which resulted in the selection of Pulse Mining Systems as collaborative partners in the achievement of Kestrel's business transition objectives. Ashley Bosworth, Director, Pulse Mining Systems, joined Mr Grimes in the Collaboration Theatre at IMARC to co-present the case study of the rapid business transition and system transformation at Kestrel which forever changed customer expectations of software providers in this space.
Key to the business transition success at Kestrel were Agile values and principles which neutralised all the barriers and impediments usually associated with large-scale IT projects. How 'mission impossible' became 'mission achievable' for Kestrel through the selection of Pulse Mining Systems technology, and the Agile collaborative methodologies used to ensure the project's success on-time and on-budget, are outlined in the video below:
Ashley Bosworth, Director, Pulse Mining Systems – Project Director for Pulse
Pulse Analytics, transforming Kestrel towards 'The Digital Mine' with real-time business performance visualisations
Pulse Mining ERP, the complete business management system for mining all resources at single or multiple sites
Kestrel coal mine in Queensland, acquired from Rio Tinto for $2.9 billion in 2018