THIS IS REAL-TIME INTELLIGENCE

The ultimate mine management reporting system is Pulse Analytics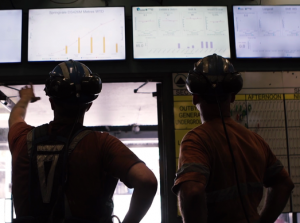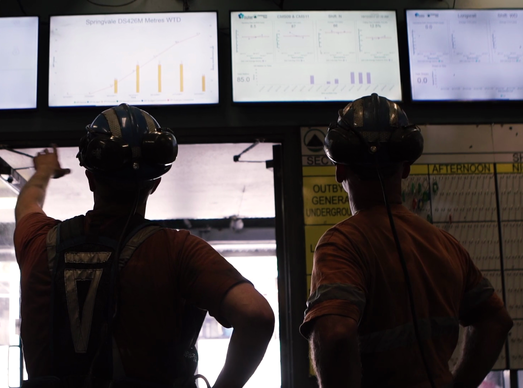 Extracting more value from data that's already available: machine sensors, software, apps, the ERP
Pulse Mining Analytics is the answer to the challenge presented by 'big data'. Data can be captured from any sources to be analysed, visualised, and displayed in real-time. Decision-making by managers at all levels of the organisation is focused and empowered by meaningful insights like never before. Results are immediate and guaranteed to be astonishing.
Mining companies that use Pulse Analytics are reporting phenomenal improvements in productivity, profitability, and team performance.
More than 20 ready-to-go apps in the Pulse Analytics suite – world-class, low-cost, rapid implementation
Originally developed for mining and extensively field-tested in live mining operations, there are more than 20 BI dashboard views ready for easy configuration, and endless customised dashboards are available. Pulse Analytics costs little and implementation is rapid – your first BI dashboard usually goes live within 2 weeks. Ask for an obligation-free demonstration.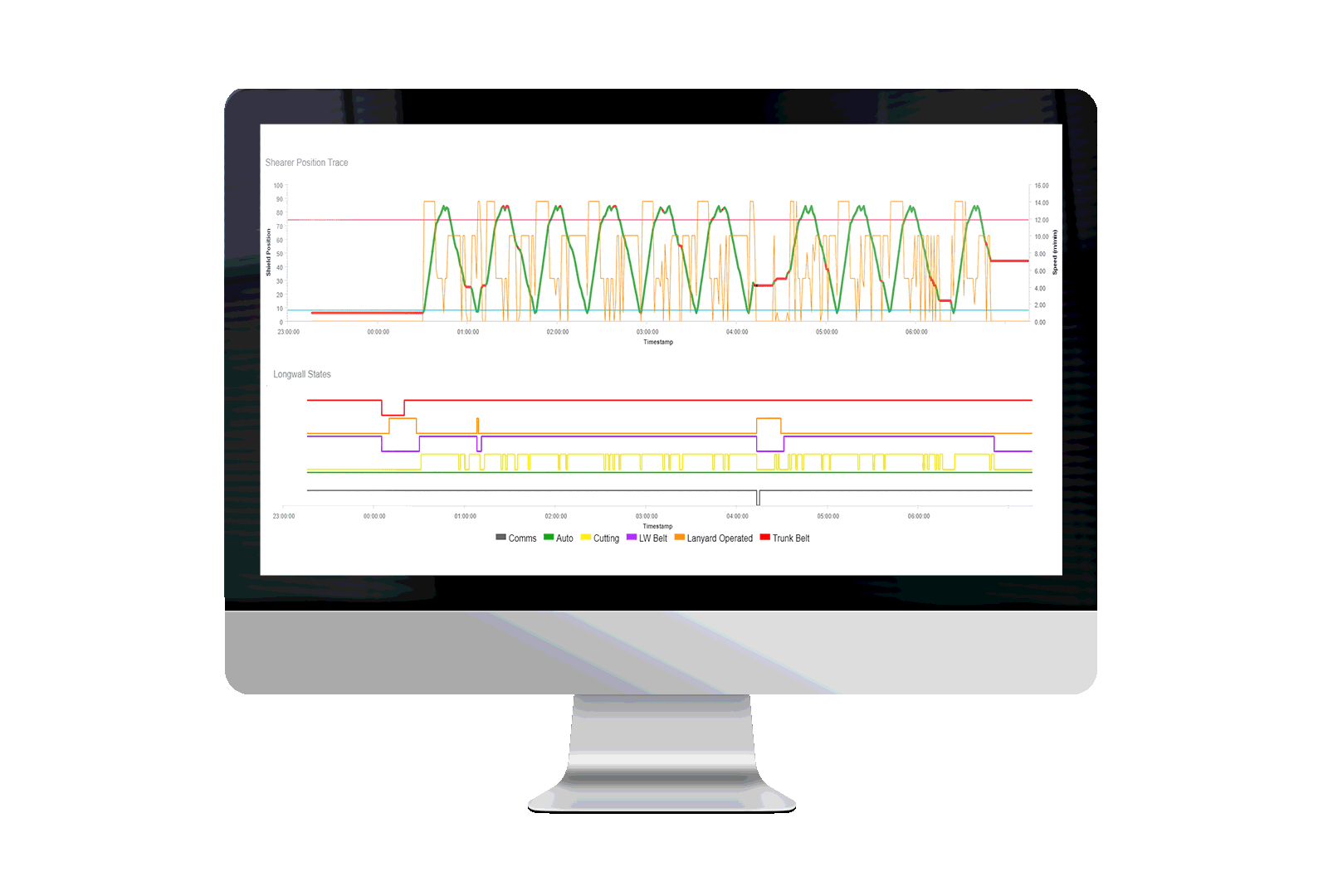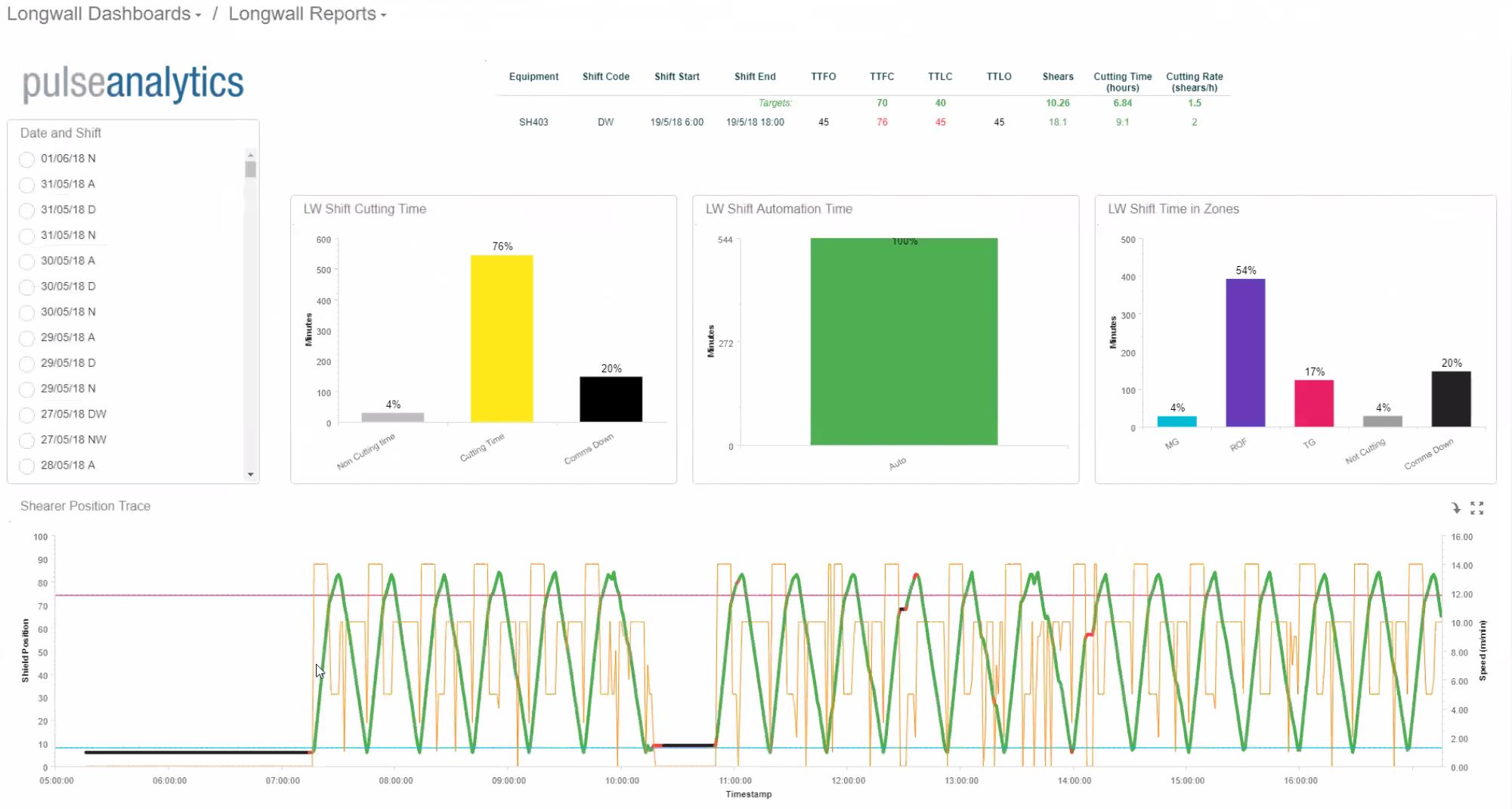 BI dashboards for mining
Work Order Analytics
Underground Production Analytics
Gate Road Integration
Longwall Integration
Repair & Maintenance Spend Analysis
General Cost Analytics
Unit Cost Analytics
Production Analytics
Production Self-serve Analytics
Function Cost Analytics
Stores Inventory Analytics
Workplace Health & Safety Analytics
Machine Data Analytics
Finance Self-serve Analytics
Human Resources Analytics
Processing Analytics
Skills & Training Analytics
Sales & Marketing Analytics
Quality & Logistics Analytics
Asset Life Cycle Analytics
Accounts Receivable Analytics
Accounts Payable Analytics
Supplier Analytics