Designed by people for people, the Workforce module within Pulse Mining ERP provides everything needed to manage your most important asset – human resources
PAYROLL & EMPLOYMENT | HEALTH & SAFETY | SKILLS & TRAINING
Human Resources is an all-inclusive module designed to maximise utilization of your workforce.
Day-to-day functions are automated, allowing human resources personnel to focus on other activities, such as recruiting the perfect match for your organisation.
Easily and effectively monitor employee skill utilisation, analyze attendance and absence patterns, maintain security, configure rostering and awards to your specific needs, and manage site incidents in compliance with legislation.
Key features and functions
Low cost per user, paid per month
Rapid implementation, user-friendly
Hosted in the cloud or on-site
Helpdesk and expert support services
Specifically developed for mining
International HR compliance
Payroll and employment
Extensive rostering and award configuration capabilities
Several options for pay cycles and time card data capture
Single and multi-site capabilities
Online access to an employee kiosk; optional mobile HR Kiosk app
Full payroll history reporting
Automatic update of training systems and skills utilization
Comprehensive position management features
–
The Payroll sub-module is a functional and easy to use solution built to manage all aspects of payroll processing, calculation and personnel administration.
Health and safety
Configurable to organisational requirements
Incident / hazard approval workflows
An interactive dashboard with ad hoc reporting
Identification, recording and tracking of site accidents, incidents and hazards for prevention and ensurance of compliance with awards and legislation
–
A web-based component, the Health & Safety sub-module has extensive capabilities providing personnel with the information required to manage critical activities and occurrences.
Skills and training
Track employee skills and training
Attain a projection of retraining requirements
Access to maintenance cost and history records for courses attended by employees
–
The Training & Development sub-module is equipped with everything you need to align your workforce with your strategic vision.
Now with workforce mobility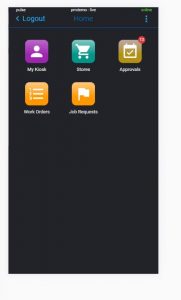 The self-service employee app that works on any mobile device.
Real-time interactivity between employees, HR, the Pulse Workforce module, and the integrated system.
Groundbreaking features offering a high level of HR-related automation and convenience without compromising on security or managerial control.